Samara, 10-11 September of 2005.
Moscow, 12-18 August of 2005.
Moscow, 3-8 July 2005.
In the road (Kurgan-Samara- Kurgan)
<< previous :: main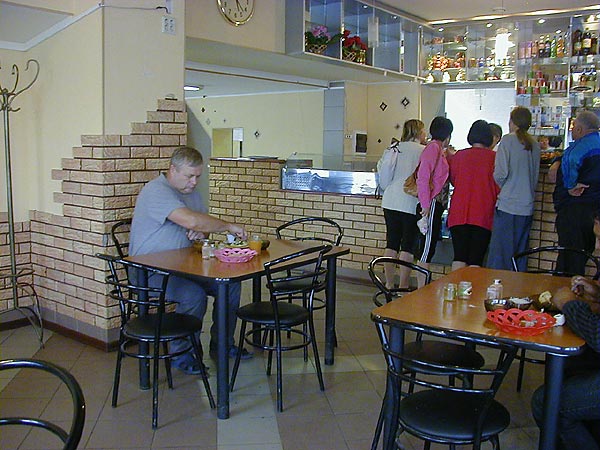 Roadside cafe on the entrance into the Kurgan province, immediately after boundary stone. Food average, is nearer to the normal, to me more interior was pleased. In the cafe "fairy" along the route Tyumen-Ufa they feed better, simply, although interior there is more eclectic))).
<< previous :: main