Samara, 10-11 September of 2005.
Moscow, 12-18 August of 2005.
Moscow, 3-8 July 2005.
A little the city (Samara)
<< previous :: main :: next >>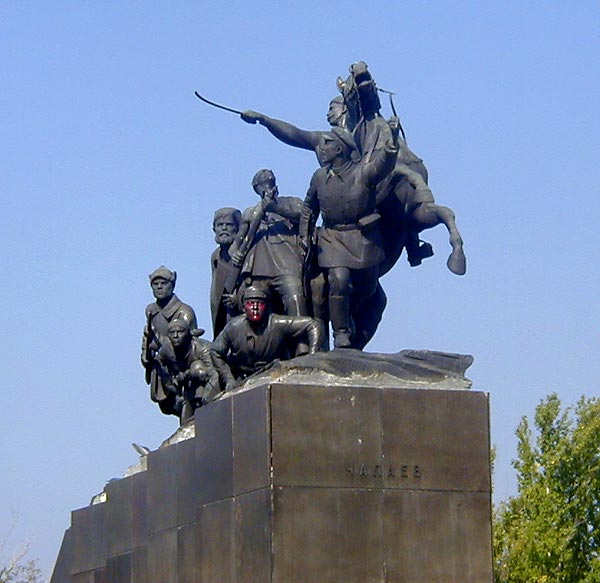 In the times wine store stood the afore-mentioned opposite the monument. Which gave birth to numerous commentaries to the sculptural composition. But also it does not today give to be bored to townspeople, I think, the academy of culture and skill, which now is located on the contrary Chapaya and its command, you will look at the color of face of the prinikshego to the pedestal Red Guard. However, there is one additional detail, but the foreshortening of horse does not make it possible it to examine)))).
<< previous :: main :: next >>