Samara, 10-11 September of 2005.
Moscow, 12-18 August of 2005.
Moscow, 3-8 July 2005.
Exhibition of photographs under the open sky (Samara)
Victor Pylyavskiy's project
<< previous :: main :: next >>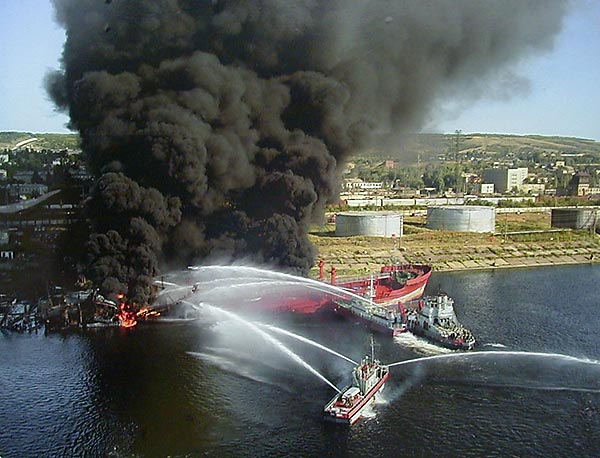 On the official version the troubles in the machine room became the reason for fire, because of what with the mooring to the servicing pier the explosion occurred. Up to this moment the period of the operation of tanker exceeded 20 years. On it at this moment find about 2 thousand tons of oil. In the liquidation of catastrophe, which appropriated the highest category of complexity, participated 160 firemen. Fire they put out almost 3 days. On 1 September into 05:30 am it was possible to liquidate completely.

In the opinion of ekologov, consequence the leakages of oil can be lamentable. Oil can fall into the human organism together with the water, through the vegetables and the fish. For the irrigation pour on water also it goes from the reservoir. In the zone of catastrophe the splash of oncologic diseases among the local population is possible, especially this concerns the respiratory tract.
<< previous :: main :: next >>